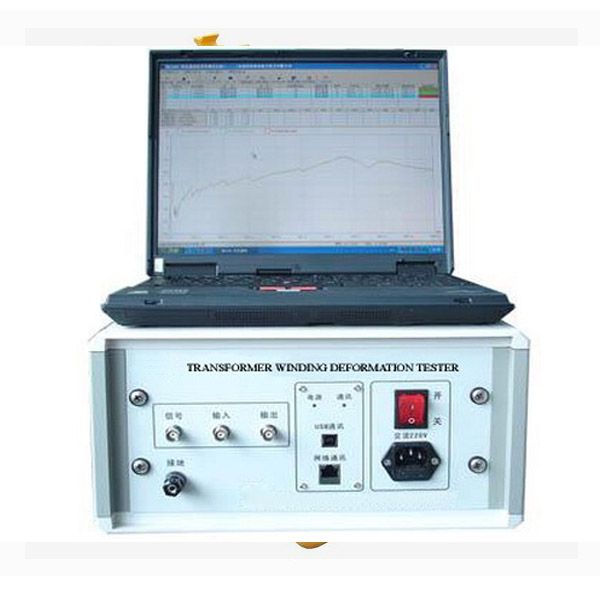 Brief Introduction:
Transformer winding deformation tester is for checking deformation conditions of high voltage transformers. It adopts two methods to checking deformation conditions: scan-frequency method and low-voltage impedance method.
Product Feature:
(1) Adopts windows platform, compatible win9X/windows2000/winXP
(2) Loading 6 curves simultaneously, automatically calculate parameters of every curve, automatically diagnose deformation condition and provide conclusion for reference.
(3) Split style structure, connection between main instrument and computer can be via USB or Ethernet network, plug and play.
(4) All connectors have fault tolerance, site connection is safe and simple
(5) High intelligence level, equipped with self-adapting filter, automatic range adjusting, automatic sampling frequency adjusting
(6) Adopts high speed high precision AD converter, good testing stability and repeatability, high testing accuracy, better than 0.1%
(7) Equipped with expert diagnosing system, automatic diagnose winding conditions